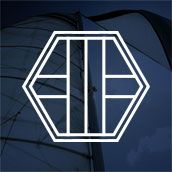 About Australian Taxation Advisers
-
Australian Taxation Advisers are a Brisbane CBD based accounting firm, with clients Australia wide. Today's technology allows unlimited communication channels, resulting in ease of transferring information with clients.
At Australian Taxation Advisers, we work with clients on a personal level to complete Individual, Partnership, Company, Trust and Self Managed Super Fund Tax Returns and Financial Statements in the best structure for your personal situation, while minimising tax and protecting your assets.
Our staff are experienced in preparing and lodging Business Activity Statement's, PAYG Withholding Variations, ABN Applications and Payment Arrangements with the Tax Office.
As a property investor, we work with you in every stage to ensure the set up and structure are suited to your circumstances. We also advise on depreciation and all other available deductions, Capital Gains Tax and disposal of the property.
We work with our clients in a personalised manner, addressing every aspect of finances and the future, not just taxation requirements- creating a balance between Financial Planners, Self Managed Super Funds, and mortgage brokers. We are here to work with you, while keeping you informed and providing an understanding.
The Oxford dictionary defines Tax as:
1 "A compulsory contribution to state revenue, levied by the government on workers' income and business profits, or added to the cost of some goods, services, and transactions:
2 A strain or heavy demand:"
Let us take the strain out of your Tax & Financial requirements.